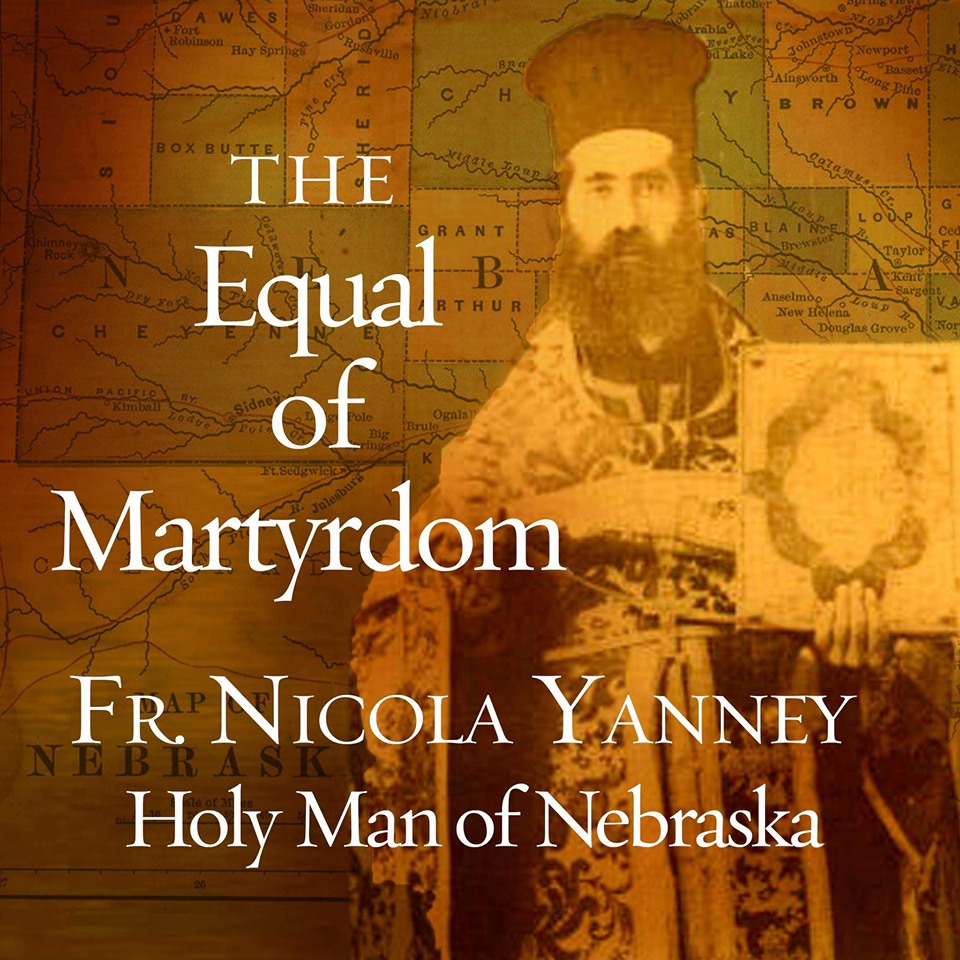 Back in October, I was honored to be part of a pilgrimage in Kearney, Nebraska to commemorate the 100th anniversary of the holy death of Fr. Nicola Yanney. My good friend and fellow SOCHA founder, Fr. Andrew Damick, was also present at the pilgrimage. He came on behalf of Ancient Faith Radio, with the ultimate aim of producing an audio documentary about Fr. Nicola. After many months of work, that documentary is now available.
In addition to the documentary itself, AFR has produced 9 bonus tracks, including:
Three interviews with Fr. Christopher Morris on various aspects of Fr. Nicola's story;
A symposium featuring Bishop Basil of Wichita, Fr. Philip Vreeland, Fr. Christopher Morris, Fr. Andrew Damick, and me;
A sermon by, and an interview with, Bishop Basil;
The full audio of my keynote lecture on Fr. Nicola, plus a short interview I did with Fr. Andrew; and
An interview with Fr. Stephen Walinski.
That's a lot of material, and it's all available on AFR's site. And there's more coming — a film documentary and a book are also in the works. This is not part of any kind of coordinated effort; all of these things are being produced by different people.
Finally, to read the text I used to deliver my keynote back in October, click here.