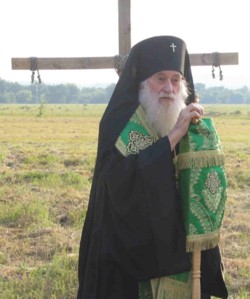 Last week, I wrote about the ordination ages of American Orthodox priests. In that article, I made some preliminary observations about the length of time converts to Orthodoxy wait before ordination to the priesthood — but I only had waiting period data for 47 convert priests. Since then, I've expanded that to 111 priests, which allows us to learn a bit more.
So how long do converts wait before ordination? The median wait for these 111 priests is 5 years, but that covers a long period from 1954 to 2018. If we split the sample into two groups — pre- and post-2000 — we can see a big shift: for the 60 priests ordained prior to 2000, the median waiting period is just one year; for the 51 priests since 2000, the median is eight years.
When I saw that, my first thought was, wow, our bishops are exercising a lot more restraint in recent years! Which might be a little bit true, but that's not the whole story. See, prior to 2000, 59% of the convert priests in my study were men who previously served as clergymen in heterodox confessions. Since 2000, that percentage has dropped to 24%. This shift is the biggest factor in the increased waiting period for convert priests.
For all convert priests who were heterodox clergy, the median waiting period is zero years. 75% of these men were ordained almost immediately, no later than a year after they became Orthodox. (64% were ordained the same year they converted.) This group includes clergy from the "Evangelical Orthodox Church" and Christ the Saviour Brotherhood, as well as Byzantine Catholics and Episcopalians, among others.
But heterodox clergy don't convert to Orthodoxy like they used to — as noted above, the proportion of heterodox clergy among convert priests has fallen from 59% to 24% since 2000. There are several likely reasons for this. For one, mass conversions, like the Evangelical Orthodox and Christ the Saviour Brotherhood, are uncommon, and they happened to be concentrated in the years prior to 2000. But also, there's the simple fact that mainline Protestantism has moved much further away from Orthodoxy in recent decades, meaning the remaining clergy in those confessions are less likely to become Orthodox. Just look at the Episcopal Church: traditionally-minded Episcopalian clergymen — think of people like Fr. Chad Hatfield and Fr. Joseph Huneycutt, to name a couple familiar ones — left that denomination in the early '90s. There just aren't people like that left in the Episcopal Church.
As for convert priests who weren't heterodox clergymen, their waiting period has not changed — the median wait for these men was eight years prior to 2000, and it's been eight years since 2000. Only 8% were ordained less than three years after their conversion.
For all convert priests — whether former heterdox clergymen or not — the median age has not changed: it was 39 years old, both before and after 2000. But that's just the median; at the younger extreme, before 2000, 21% of convert priests were ordained prior to the canonical minimum age of 30. Since 2000, that number has been cut in half, to 10%.
I'll close today with two questions — questions that I'm sure many readers will have opinions about, but also questions that, someday, should be studied as empirically as possible:
How long should converts wait before ordination to the priesthood?
Should heterodox clergymen be fast-tracked into the Orthodox priesthood, or should they be treated the same as heterodox lay converts?