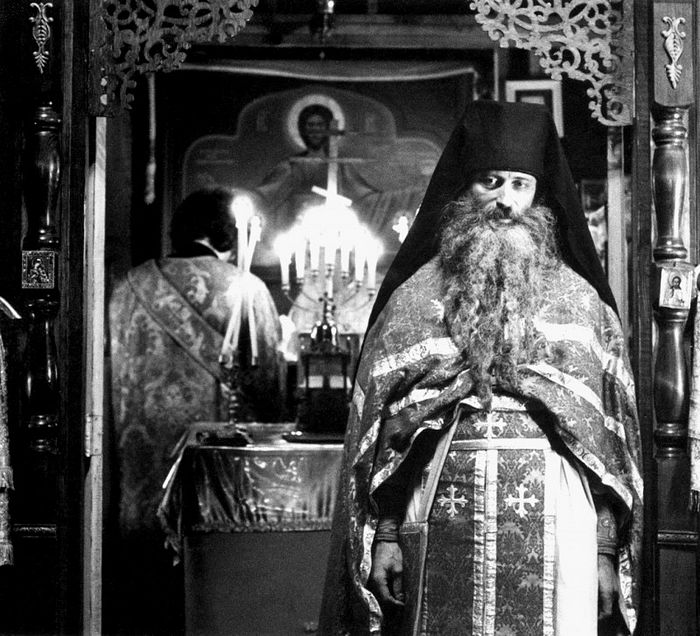 There is not universal agreement about the manner in which converts are received into the Orthodox Church. In some Orthodox jurisdictions, all converts are received via baptism and chrismation, regardless of whether they were previously baptized in a heterodox tradition. Others receive these types of converts via chrismation only, provided that their heterodox baptism was in the name of the Holy Trinity and (depending on the jurisdiction) if it was done in a sort of semi-recognized heterodox group (but "recognized" isn't quite the right word…). Some converts — usually from the ancient "Non-Chalcedonian" churches — are received by "confession" only, without even chrismation. There's no uniformity, at the moment.
Wherever one stands on the question of how baptized heterodox converts should be received, there's another disagreement — this one, not between Orthodox jurisdictions, but among some individual commentators. For most, regardless of whether a convert was baptized in the Orthodox Church or received via chrismation only, their status following reception is the same, and the one received via chrismation only is not lacking anything that the one received via baptism has. A minority opinion, however, holds that, not only is an Orthodox baptism necessary for everyone, but a person received only via chrismation should (or at least, should consider) being baptized even after the person has been chrismated and communing in the Orthodox Church, sometimes for years on end. This concept is commonly known as "corrective baptism." It is not officially practiced by any Orthodox Church in the world, although its advocates will point to the use of this practice in some places, including in some monasteries on Mount Athos. Its advocates (as I understand them — I realize I am trying to summarize the position of others) are concerned that, if the convert does not correct his initial lack of an Orthodox baptism, this could have dire spiritual consequences, in this life and in the age to come.
The famed translator, writer, and ascetic Fr Seraphim Rose is, perhaps, the most significant convert in American Orthodox history. His untimely death in 1982, at the age of just 48, did nothing to diminish the breadth of his influence, which has only grown in the past four decades. Fr Seraphim was born Eugene Rose, and, after a dissipate life as a young man, became an Orthodox Christian in San Francisco in 1962, in the cathedral of the Russian Orthodox Church Outside of Russia. In this era, ROCOR had not yet adopted its current practice of receiving all converts via baptism. When Eugene Rose was in the eighth grade, he was baptized in a Methodist church, and, following ROCOR's then-standard procedure, he was received into Orthodoxy via chrismation. In his voluminous biography of Fr Seraphim (Father Seraphim Rose: His Life and Works, page 200), Hieromonk Damascene writes:
When at the end of the Liturgy Eugene received the Eucharist for the first time, the grace of God was miraculously made evident to him. He was in a state of utter peace and happiness, and felt an indescribable, heavenly taste in his mouth which lasted over a week. Years after this, when he became a priest and baptized people, he gently asked if others experienced something similar on becoming Orthodox, and found that as a rule they did not. He concluded that this must have been a special case of grace. During the decade following Eugene's entrance into the Church, a controversy arose in which 'improper' receptions into Orthodoxy were said to be invalid and without grace. Although Eugene was not baptized by an Orthodox priest after his Protestant baptism as an adolescent. but rather canonically received into the Church through chrismation, he remained at peace in the midst of controversy. His experience of grace upon entering the Church was too undeniably real to allow for any uncertainty.
Fr Damascene refers to a controversy in ROCOR over receptions via chrismation. This is a story unto itself, but the basic background is that, in the mid-1960s, Holy Transfiguration Monastery in Boston was received into ROCOR. The monastery — which, in time, left ROCOR and all of canonical Orthodoxy to create a schismatic Greek Old Calendarist sect — became a center of "traditionalist" rhetoric and ideas. It's from this circle that the idea of corrective baptism, at least in American Orthodoxy, seems to have originated. (I'm not an expert on any of this, so if anyone has corrections or clarifications, I'm all ears.) By this point, St John Maximovich was gone (having died in 1966), and Eugene Rose had become a hieromonk (Fr Seraphim), with his California-based St Herman's Monastery becoming its own center of influence in ROCOR and beyond. Fr Seraphim was a critic of Holy Transfiguration and its abbot, Fr Panteleimon.
In a 1976 letter to his spiritual child Fr Alexey Young, Fr Seraphim addresses the topic of corrective baptism, taking a decidedly negative view of the practice. Surprisingly, he also has no objection to the reception of a convert from Roman Catholicism via, apparently, confession only, with no baptism or chrismation. No one in their right mind would accuse Fr Seraphim of being an ecumenist compromiser of Orthodoxy — that's what makes his position so unexpected. (It somewhat reminds me of St John of Kronstadt's surprising respect for Anglicanism (albeit of the 19th century variety), which I wrote about in a previous article.)
Fr Alexey Young later published this letter, along with a bunch of others from Fr Seraphim, in a book, Letters from Father Seraphim. In the published version, Young adds a footnote with his own editorial comment: "It should be noted that in the twenty-three years since Fr. Seraphim wrote this, the situation of the heterodox Churches and the modernist Orthodox jurisdictions has deteriorated to a degree that Fr. Seraphim could not have predicted and which would have horrified him. In general, the Russian Church Abroad now finds it necessary as well as appropriate to insist on the use of less 'economy' and more pastoral strictness in order to avoid unfortunate cases of scruples later on."
You can read the full text of Fr Seraphim's letter below. The letter is dated January 28/February 10, 1976, and was later published in Letters from Father Seraphim, pages 152-155. Everything below is Fr Seraphim:
********************************
We forgot to ask you how LM is getting along in your community. Is she getting a longing for big-city life? She told me that she and JK are not getting along, and she thinks it must be jealousy. But could it be that J just can't stand L's type —outspoken, always right, still reflecting something of the hothouse atmosphere of the "Boston" approach?
I've written and talked to L about this hothouse approach to Orthodoxy — filled with gossip, knowing "what's going on," having the "right answer" to everything according to what the "experts" say. I begin to think that this is her basic problem, and not Fr. Panteleimon directly.
An example: she is horrified that T was received into the Church [from Roman Catholicism] without baptism or chrismation. "That's wrong," she says. But we see nothing particularly wrong with it; that is for the priest and the bishop to decide, and it is not our (or even more, her) business. The rite by which he was received has long been approved by the Church out of economy, and probably in this case it was the best way, because T might have hesitated much more at being baptized. The Church's condescension here was wise. But L would like someone "to read Vladika Anthony the decree of the Sobor" [on this subject]. My dear, he was there, composing the decree, which explicitly gives the bishop permission to use economy when he wishes! We don't like this attitude at all, because it introduces totally unnecessary disturbance into the church atmosphere. And if she is going to tell T now that he is not "really" a member of the Orthodox Church, she can do untold harm to a soul.
Another example: L was very pleased that Q was baptized [after having been a member of the Russian Church Abroad already for several years]: Finally he did it "right"! But we are not pleased at all, seeing in this a sign of great spiritual immaturity on his part and a narrow fanaticism on the part of those who approve. Saint Basil the Great refused to baptize a man who doubted the validity of his baptism, precisely because he had already received communion for many years and it was too late to doubt then that he was a member of Christ's Church! In the case of our converts, it's obvious that those who insist or are talked into receiving baptism after already being a member of the Church are trying, out of a feeling of insecurity, to receive something which the Sacrament does not give: psychological security, a making up for their past failures while already Orthodox, a belonging to the "club" of those who are "right," an automatic spiritual "correctness." But this act casts doubt on the Church and her ministers. If the priest or bishop who receives such people were wrong (and so wrong that the whole act of reception must be done over again!), a sort of Church within the Church is created, a clique which, by contrast to "most bishops and priests," is always "right." And of course, that is our big problem today — and even more in the days ahead. It is very difficult to fight this, because they offer "clear and simple" answers to every question, and our insecure converts find this the answer to their needs.
At times we would like to think that the whole "Fr. Panteleimon problem" in our Church is just a matter of differing emphasis which, in the end, will not be so terribly important. But the more we observe, the more we come to think that it is much more serious than that, that in fact that an "orthodox sectarianism" is being formed at the expense of our simple people. Therefore, those who are aware of all this must be "zealots according to knowledge." The Church has survived worse temptations in the past, but we fear for our converts lest in their simplicity they be led into a sect and out of the Church.
God is with us! We must go forward in faith.
********************************
(A bit of a disclaimer: I've been planning to publish this for months, and as I'm about to do so, I'm told that this topic happens to be a matter of somewhat vigorous discussion in certain parts of "Internet Orthodoxy." Despite the timing, please know that it is not my intention to participate in any online debates over this matter. Also, my thanks to Gregory for his assistance with this article.)